Twenty years ago, you'd be hard-pressed to find an American familiar with a Kettlebell Swing.
Today, it's almost as ubiquitous as the Push-Up.
However, like the Push-Up, the Kettlebell Swing is also one of the most botched exercise in existence.
"One of our favorite exercises we prescribe for our athletes is the Kettlebell Swing, but it's also very frequently done incorrectly," says Ryan Summers, DPT and co-owner of Pure Physio (Strongsville, Ohio).
Summers shares a few cues Pure Physio uses to help clients clean up their Kettlebell Swing: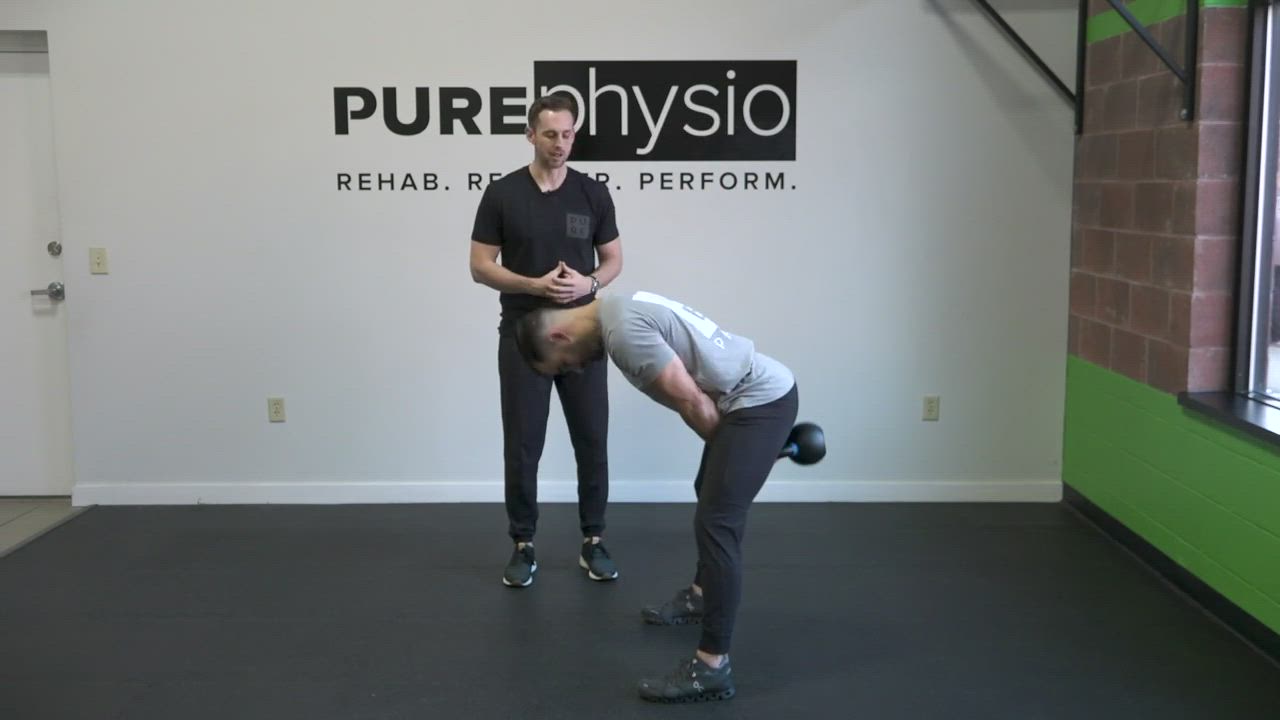 Before you even pick up the kettlebell, stand with your feet roughly shoulder-width apart, raise your arms out in front of you, and chop at your hips going backwards.
"Where your hands go when chopping the hips, that's (going to give you a good idea) of where you go into your hip hinge position," says Summers.
Next, think about attacking your own zipper line as you come into your hinge. This prevents you from turning the swing into more of a Squat, which is a common mistake. Think about your hips going forward and backwards as you swing the bell rather than up and down.
Some other important keys to remember:
Keep a vertical shin angle.
Let the kettlebell "float" upward via the momentum generated by your hips as opposed to lifting it with your arms or shoulders.
Imagine you have a rod going in a straight line through your head and your hips.
Follow the eyes with your kettlebell.
Keep these cues in mind the next time you perform your Kettlebell Swing and your form will likely tighten up.
READ MORE: