Volleyball Legend Kerri Walsh Jennings Urges Kids to Play Multiple Sports
Kerri Walsh Jennings has done it all in volleyball—often more than once.
In high school she led her volleyball team to not one state title, but three. At Stanford she was named a first-team All-American four years in a row. After partnering with Misty May-Treanor, the beach volleyball duo won three Olympic gold medals.
Yet Walsh Jennings believes her extraordinary career might've been different had she not grown up playing multiple sports—and not for the better.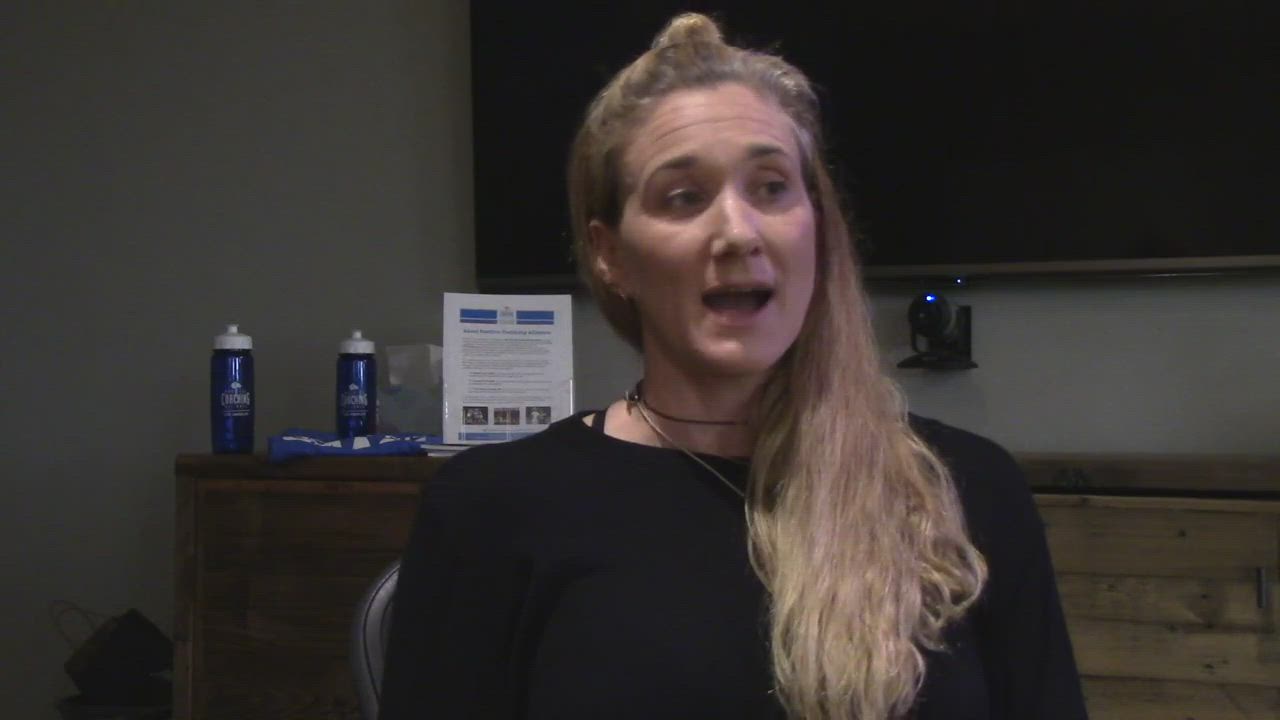 "I feel like the value of playing multiple sports is physical, mental and spiritual. I just feel like you grow so much on different platforms,"Walsh Jennings says in the above video from the Positive Coaching Alliance. "If you're playing one single sport, 365, 24/7, then A, you have a high chance of burning out, B, you have a very high chance of overuse injuries, and C, you're not even going to know the full potential of your body because you're only testing it in a very linear fashion.
"So I played multiple sports all the way up until high school. In high school, I only played two—I played volleyball and basketball. I didn't love basketball, but I played it, because I knew I needed a break from volleyball and I knew that cross-training would make me so much stronger mentally and physically for volleyball which was my first love. So I absolutely recommend parents encouraging their kids to try a lot of sports. If they hate it, they don't need to do it, but try. And for the athletes who are afraid to try something else because they're so comfortable in that one sport, have some courage. Because it will make you better down the road. All the top coaches around the globe say we recruit multi-sport athletes, and there's a reason behind that."
Walsh grew up playing multiple sports, both in organized and free play forms with her several siblings.
When she got to Archbishop Mitty High School (San Jose, California), she focused on volleyball and basketball.
While Walsh might not have adored basketball the way she did volleyball, she was pretty darn good at it. Her 1,878 career points are the second-most in Archbishop Mitty history. In retrospect, she can see all the good competing in multiple sports did for her.
"I never truly loved playing basketball but I loved my teammates, my coaches (and) I loved the cross training it gave me for volleyball. It made me stronger mentally and physically and I'm so happy I was able to play both sports," Walsh Jennings wrote in a 2014 Facebook post.
Growing up playing multiple sports may also be a big reason why the 41-year-old Walsh Jenning is still competing at a very high level, as early specialization has been found to significantly increase an athlete's risk of overuse injuries.
To find this full resource and over 2,000 others from Positive Coaching Alliance, head over to pcadevzone.org.
Positive Coaching Alliance is dedicated to building Better Athletes, Better People and is a proud contributor to STACK.
READ MORE: